Sustainable development is defined as "development that meets the needs of the present without compromising the ability of future generations to meet their own needs."
Whether it's through agriculture, education, healthcare, or clean water, Hope Remembered is committed to working in rural communities in a way that tackles root causes of extreme poverty by partnering with and training the local community. 
We desire to work in such a way that communities and individuals are empowered to thrive, reducing and eventually eliminating their need for foreign aid.  
Lives empowered. Communities thriving. Christ magnified.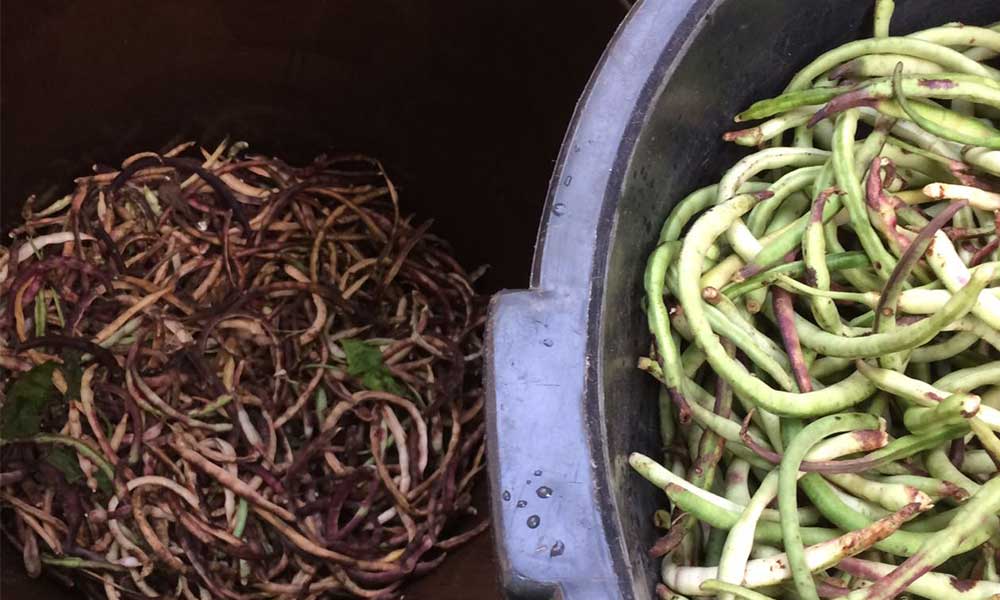 We are so excited to see how the Lord is blessing the work of our hands through the test garden we started back in April (in 2016). The rainy season in Guinea Bissau is long and extremely hot. This makes for a bad combination if you want to grow any type of crop. Access to water is limited making it almost impossible to water a garden. Irrigation is almost non-existent in the rural areas of Guinea Bissau because people do not have access to or the resources to buy expensive pumps and pipes required to install traditional irrigation systems. This year we feel like we found an affordable solution that could potentially make a great impact in the lives of the people of Guinea Bissau in the future.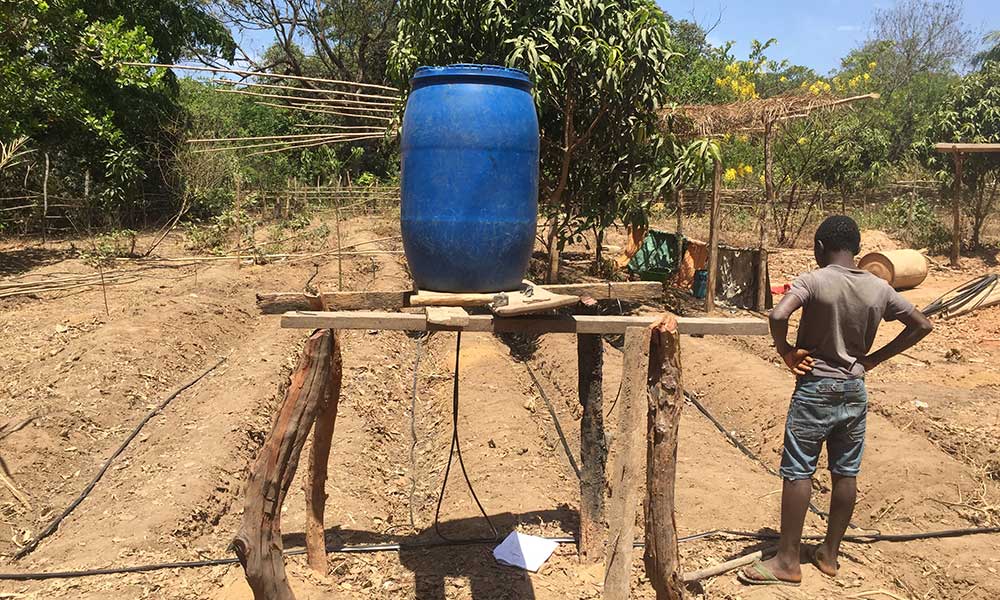 Through the use of a drip tape irrigation system we were able to install a test garden in a small village in the southern part of Guinea Bissau. Drip tape is a little different than traditional drip tubing in that doesn't require lots of pressure to function properly. This makes it ideal for use in rural areas with no running water. Our goal was to train young people how to install and maintain a drip system, while at the same time testing out some different varieties of vegetables to see which ones could produce even in the hottest, driest time of the year.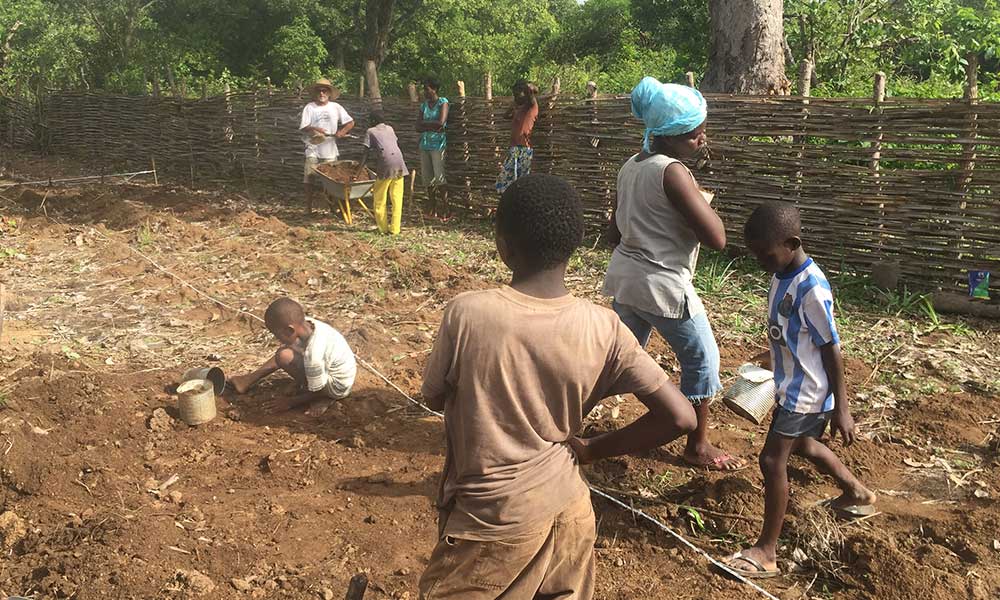 We were amazed to see how quickly the young people caught on and took ownership of the project. They drew water from the well to water the garden once or twice a day depending on the temperature. They enjoyed learning a new skill while watching the garden grow each day. By the grace of God our little project was a success and we feel like God has given us some direction on how we will use this technology in the future. We hope to ship large quantities of drip tape over to Guinea Bissau next year and begin making affordable kits available to the people we are serving.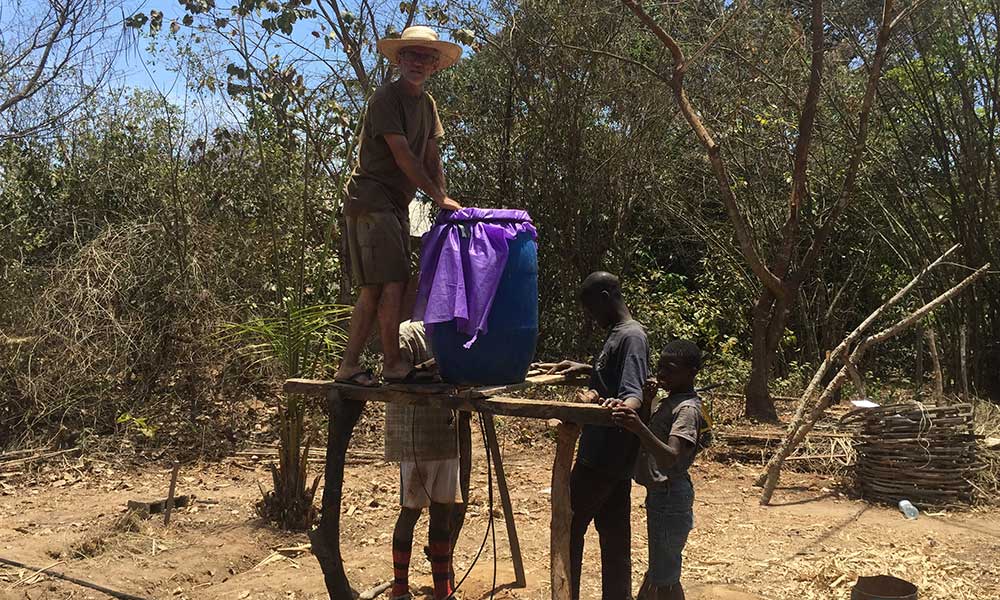 We were happy to receive this picture from our partners of a young woman named Betum that is part of the project. Betum was one of the main helpers and really caught onto what we were trying to do. When we were stateside in 2016 she continued to maintain the garden. It has been producing lots of vegetables, and she even has extra that she takes to the market and sells. Our desire in the future is to see the young people of the village producing their own vegetables to sell, which through their hard work, will help them pay for their own education.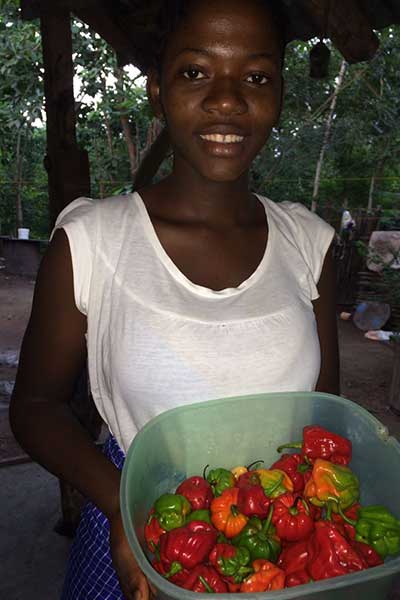 In Guinea Bissau boys and girls dream of getting an education. Of becoming a doctor, the next president, a teacher. In reality, these dreams just do not come true.
There are many barriers to a child receiving an education, and the statistics help paint the picture.
Only 45% of boys and girls have the opportunity to attend school past the sixth grade in Guinea Bissau. Of that 45%, only 14% of boys and 7% of girls attend past the ninth grade.
When you look at the 21% of students who are fortunate enough to attend high school, only 4% of those students reach graduation. And the post-secondary enrollment is too low to measure. Not even 1% of students who graduate have an opportunity to pursue dreams further with a college education.
At Hope Remembered we want to dream with these students. We want to hear their stories, know their hopes and dreams, and walk this road of education success with them.
2015: First Graduate
One of our first sponsored students graduated high school in 2015! This is such a victory and all of us at Hope Remembered are so proud and grateful for her.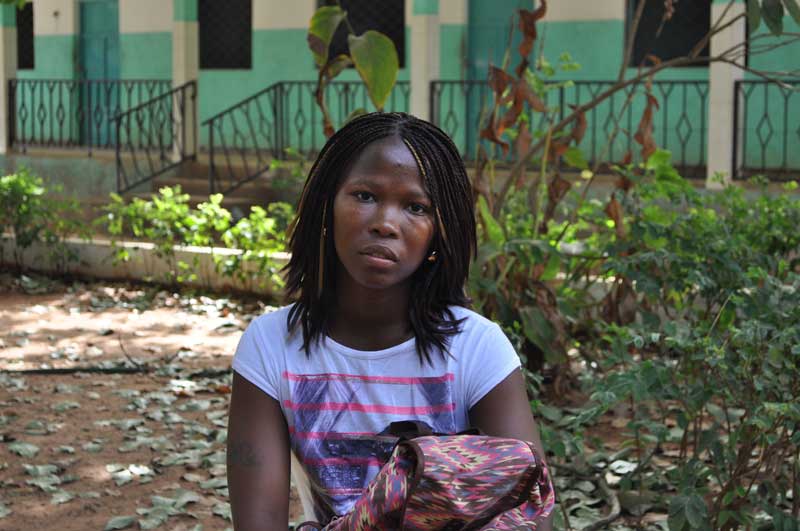 Narcissa entered our program as an 11th grader when her grandmother no longer had the funds to send her granddaughter to school. It was a day of rejoicing when Narcissa and her family received the news that she had gained a sponsor and would indeed attend her final year of high school in the capital city of Bissau.
At Hope Remembered we understand that the statistics are daunting. That it feels overwhelming and impossible to make a real difference. That hope is low and the work great.
But for this one girl. One girl who knows loss, grief, hunger, and danger. A girl who persevered in hope. This one sponsorship doesn't feel like nothing to her. It feels like everything.
We will continue to partner with Narcissa to see her dream of a college education fulfilled. We rejoice in a dream realized and work towards this one being multiplied to many.
2016: Two More Graduates
Last year, two more of our high school students graduated and every one of our students advanced successfully to their next academic grade. We also had one of our high school students transition into a dental training program.
In addition, one of our college students completed his accounting program and is now working to defend his dissertation.