While Hope Remembered is governed and led by its US Board, we also are privileged to have a board in Guinea Bissau.  This board is comprised primarily of local Guineans, as well as missionaries from Costa Rica and Brazil.  Our board in Guinea Bissau helps carry out the work established by the US Board in a way that is culturally relevant and mindful of the people we are serving.  We are grateful for their insights, wisdom, prayer, and support as we work together to spread the Gospel and transform communities in West Africa.
---
Juan, Flavia, and son Jaime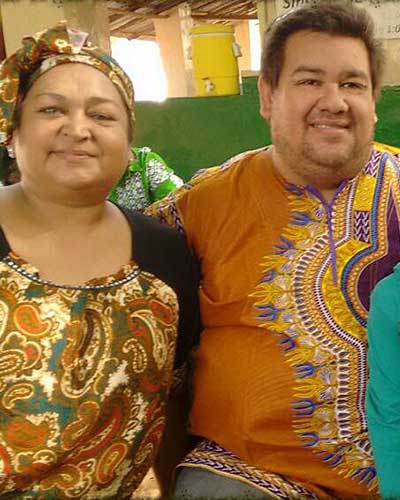 Juan and Flavia are Argentinean missionaries who have been serving full time in Guinea Bissau since 2010.  Juan served as the head nurse at Casa Emanuel hospital in Bissau for five years before leaving to pursue full time ministry in the remote bush of Guinea Bissau.
Juan and Flavia now work full time with WEC missionaries to provide medical care to the Bele region of Guinea Bissau.  This region is extremely remote and nearly 100% Muslim.  Hope Remembered partners with Juan and Flavia on a monthly basis to help them with their mobile medical clinics where many in the area receive medical care and hear of the Great Physician.  Juan and Flavia plan to relocate full time to this region after he finishes medical school.


---
Fredy and Raquel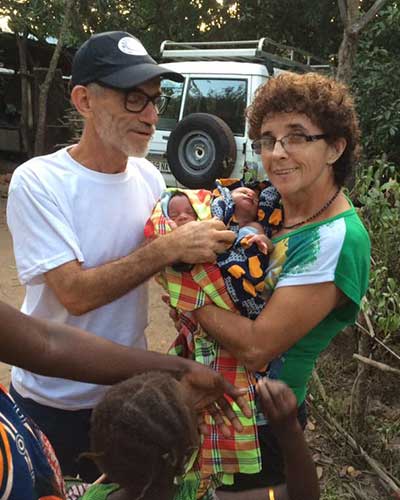 Fredy and Raquel are Brazilian missionaries who have been serving in Guinea Bissau for 13 years. Their desire was to find the most difficult place to reach where no one else was serving and begin serving the people there.  The Lord led them to the city of Quebo which is in the south of Guinea Bissau near the border of Guinea Conakry.
They knew that two of the biggest felt needs of Guinea Bissau were education and health care.  They began with a school and clinic in Quebo where they live.  They see simple schools  as a way to open doors in other villages to share the gospel. Thirteen years later they continue to serve the people of Quebo and surrounding villages with a full time medical clinic and multiple schools.  They also run a foster home for around 25 children and partner with Hope Remembered's sustainable agriculture program.
---
Jeremias and Dominguez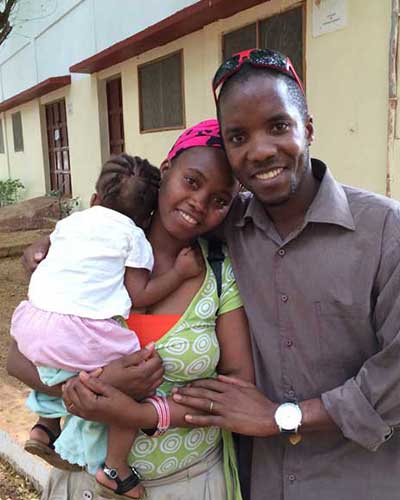 Jeremias and Dominguez are natives to Guinea Bissau.  They have a passion to serve the people of Guinea Bissau and see the people come to know Christ as their savior.  Jeremias is a pastor and evangelist.  He also has three years of training in nursing school. The Lord has put it in their heart to move to a remote Papel village and begin serving and ministering to the people there.
They hope to build a home in the village (now under construction) that will also serve as a foster home.  They also desire to see a school and a clinic built where Jeremias can provide medical treatment for the people in the area.  One day they would like to have other missionaries join them in their vision.  Hope Remembered is partnering with them to see two wells dug in the village (one is completed) and help them with the construction of their home, school, and clinic.
---
Tym and Agnes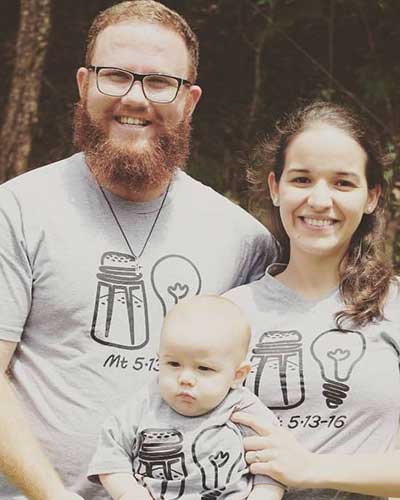 Tym and Agnes are Brazilian missionaries, both of which grew up on the mission field in Guinea Bissau.  Tym and Agnes have been in Brazil with Agnes receiving training through Wycliff and Tym receiving training in sustainable agriculture.
In March 2017 they returned to Guinea Bissau with their young son, Peter,  to serve full time in Quebo.  Agnes will be working within the schools begun by Fredy and Raquel, and Tym will serve alongside Travis in the sustainable agriculture program.




---
Travis and Sarah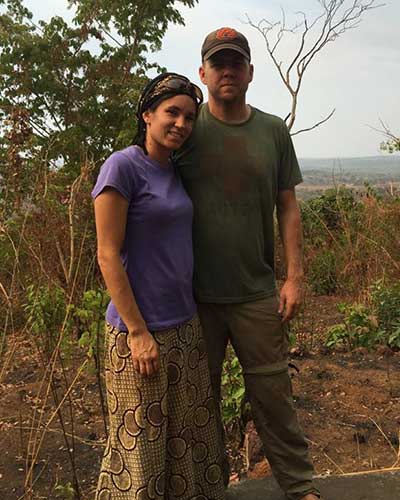 Travis and Sarah were married in October 2016 and now serve full time together in Guinea Bissau.  They live in Quebo, partnering with Fredy and Raquel, and Tym and Agnes.
Travis has a background in horticulture and irrigation and will lead the sustainable agriculture program with Tym. Sarah has previously lived in Guinea Bissau as a missionary and will provide much support to the team as she is fluent in the language and knows the culture well.  Travis and Sarah will eventually host short term mission teams and help lead and guide the vision of Hope Remembered in Guinea Bissau.


---
Grace Mancil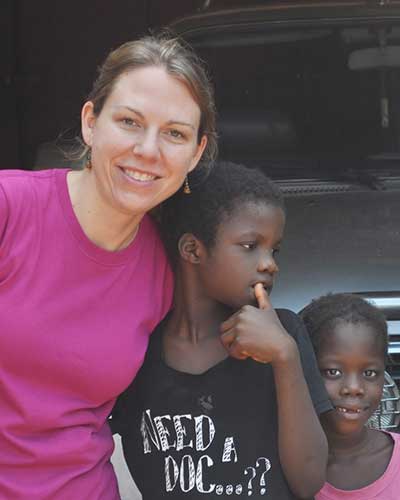 Grace serves as the Executive Director and Founder of Hope Remembered.  Grace and her husband, Clint, traveled to Guinea Bissau in 2012 to bring their youngest daughter home through adoption.  Two years later, they founded Hope Remembered.  The Lord placed a desire on their hearts to reach the people of Guinea Bissau with the Gospel while at the same time meeting real felt needs within the rural communities through sustainable projects.
Grace has a long background of social work experience before staying at home to homeschool their four children. She also serves as a founding board member of Purchase with a Purpose, a non-profit whose aim is to advocate for fair trade artisans and provide a market place where shoppers can shop to help end slavery, propel missions both locally and globally, support adoption, and love their neighbor.